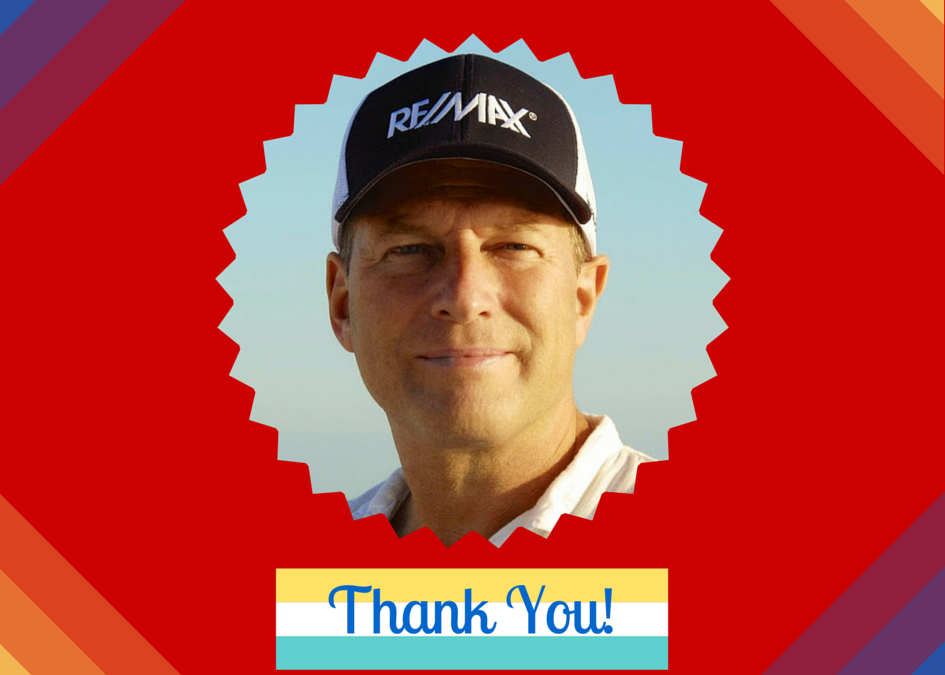 It is with a proud and humble heart that I share a bit of office news. The 2014 RE/MAX of Wasaga Beach Awards were just published.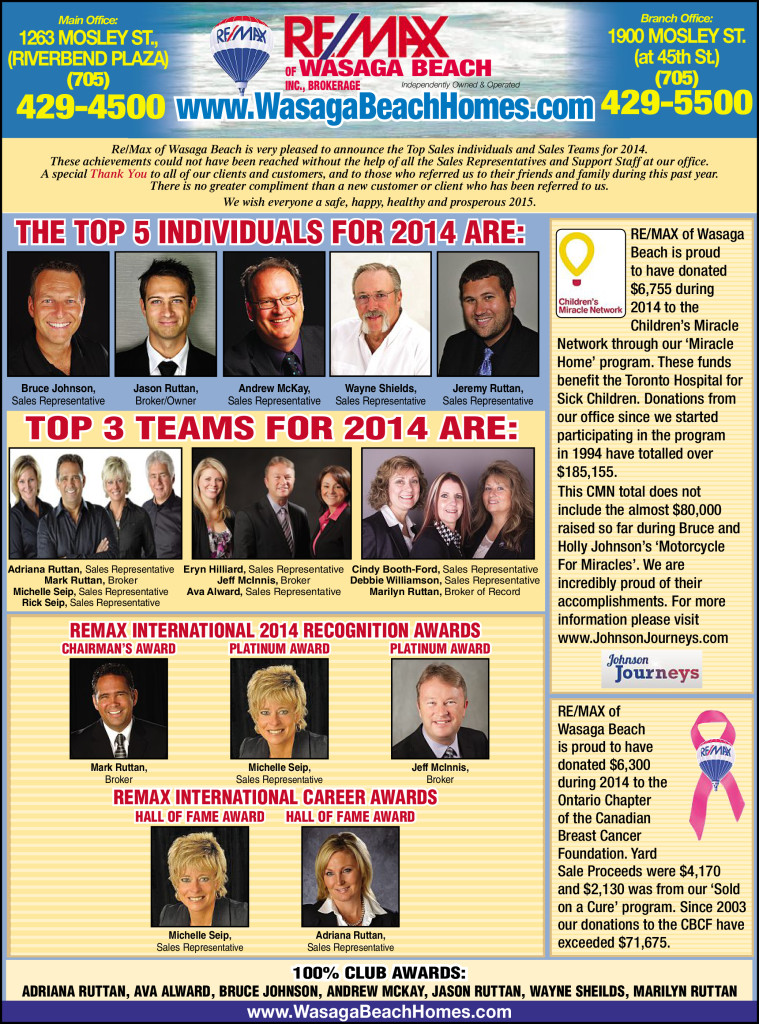 To the local resident skimming the pages of the paper, I doubt it's even cause for pause. For my amazing loyal clients, it may serve as a "post-consumer confidence" boost, providing coffee conversation and a bit of satisfaction for working with a REALTOR who has passion and energy for real estate clients and our local community. Our fearless leaders, my sister Marilyn Ruttan and nephew Jason Ruttan, shared the news in an email, saying:
 "Congratulations to everyone who won an award and to everyone who works in our RE/MAX office as together with everyone's help we ended the year with a 41% Market Share amongst the Wasaga Beach Brokerages."
I love how our office managing to capture a whopping 41% of area home buyers and sellers only receives a brief nod…and we move on. We don't rest on our laurels…because we're simply too busy helping clients transition into their dream homes. I'm proud of our achievements as an office and am pleased to share them.
Marilyn also commented:
"Please note the donations update along the right side of the ad as well. Our totals continue to climb which is something we should all be very proud of. In last year's award ad we announced that Bruce's Motorcycle for Miracles had raised approx. $20,000 and now it is up to almost $80,000. Congratulations Bruce for showing us that you can raise huge amounts of money for Children's Miracle Network Hospitals, take several months off work and still be the #1 Individual Sales Representative in the office for 2 years in a row!"
When I try to convey the satisfaction and gratitude I feel for the support of every single person who impacted the 2013/2014
Motorcycle For Miracles fundraising tour
, words truly fail me. To each and every kindhearted client, local businessperson, family member, Facebook friend, traveller and fellow RE/MAX associate along the way, thank you for your interest and support in this ongoing initiative!
For More Photos, Click Through Below