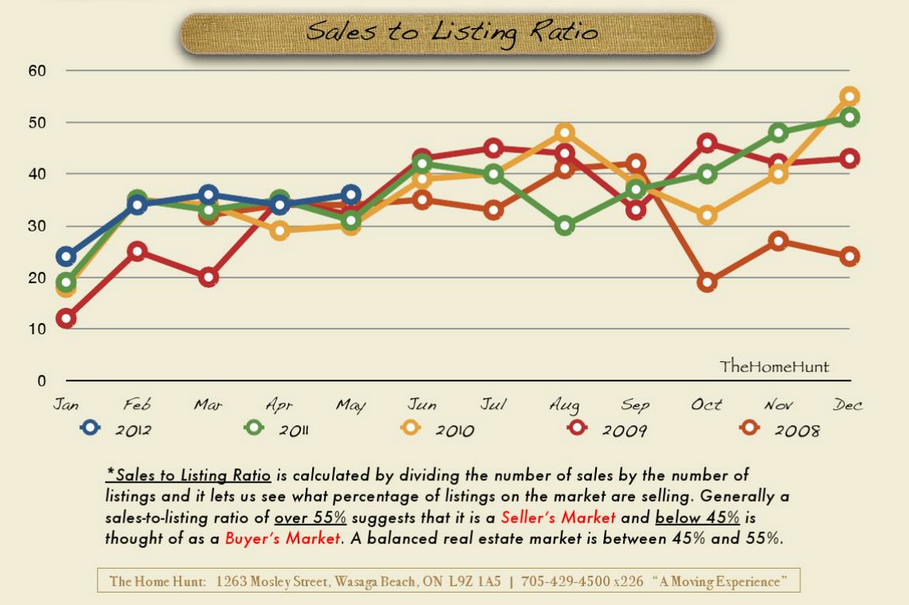 Wasaga Beach and Collingwood, Ontario homeowners or homeowners-to-be, when the question is "How's the Market" the answer is…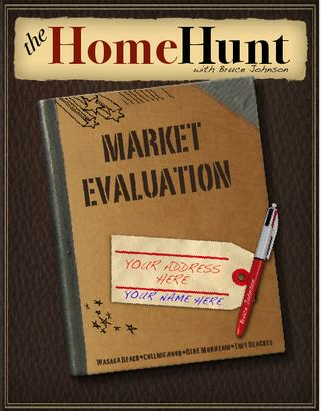 …it depends! It depends not only on whether you are thinking of selling or buying but also on the neighbourhood you are interested in.
If you are considering a move, I offer a free comparative market analysis that highlights:
Which homes are for sale

NOW

What homes have sold

RECENTLY

How LONG

homes are taking to sell in your neighbourhood
When you have the most recent data, you can feel secure in the knowledge that you are informed. You will feel more confident in knowing whether relocating is in your best interests, all things considered.
Please see my latest Market Report for what I believe to be the most easily-digested data available to homeowners or homeowners-to-be on the planet. And please do contact me with any questions.

and compare to previous issues for even more perspective on the real estate market: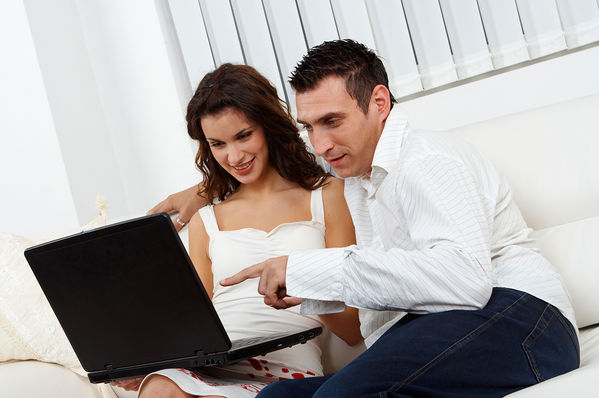 Feedback is important in the real estate biz…
Feedback helps home sellers direct their energy toward key improvements, helps home buyers hone in on properties that are more and more custom to their unique needs and wants and for Realtors, client feedback helps us know if we're on track with our systems and skills. We don't get specific when we ask for testimonials – in fact it's as casual as "we would love it if you would write us a review of your experience with us while it's fresh. It creates a history of our time together that we often look back on years later, kind of like a life journal of our work. We'd be honoured to have you both become part of our "History Wall."
"I love what I do and count my lucky stars to be able to share this professional journey with my best friend and wife, Mary. We are privileged to enter a relationship with clients based on trust and a passionate pursuit of our common goal: the successful sale and purchase of a home, one of life's greatest investments." ~Bruce
What I find most appealing about the client reviews received this week is how they reflect back how our clients are experiencing us both as individuals AND as a team.
If you're reading this, then you must have some interest in others' experience working with us, and so we hope you'll forgive us for gushing about our clients in turn. We have the best clients in the world! Funny, positive and GREAT writers. Here's proof:
*Note: this post is best viewed in the regular web view so if on your cell, scroll down and click "Exit mobile mode"
"To begin, my Mother's condo at Sunset Point in Collingwood was up for sale with another agency, for over a year…. I decided to search for another agent. So when I put in my order of the kind of person I was looking for, the answer was "I know just the person, Mr. Bruce Johnson," and the journey began. Within 1 week the condo was staged by Mary and sold by Bruce…The best husband-wife team I ever met….They complement one another beautifully. At this point the search was on for a home. We needed 2 homes in 1. I wanted to stay in the area both my mother and I had come to enjoy, on a bus route, near a hospital, and so on…. Well there's a saying that goes 'What's for you, won't go by you'….and as fate should have it we found the perfect home through Bruce. There were a few hair-raising moments during the closing, and once again Bruce handle things like a pro. Bruce and Mary were so easy to like and admire. They are truly beautiful people and I would recommend them to everyone. This was my first experience with buying and selling of homes, and it was the last for my mother, who has had many experiences buying and selling…. Well, I'll conclude with, if your lucky enough to have Mary and Bruce Johnson working for you…you're in great hands."
Liane and Sally Mullan
"We feel so lucky to have had the pleasure of working with Bruce to buy our forever home and to sell our starter home of fourteen plus years. The great part about working with Bruce to sell your house is that you get an added bonus; Mary. What a phenomenal team they are. Mary's vision of how to paint, arrange your furniture and stage your home to attract a wide variety of potential buyers and Bruce's expert knowledge of the real estate market and fantastic photography skills create "the whole package." We listened to their recommendations (well, most of them,) made the changes to our house and it sold in less than a week. Our new home purchase with Bruce was equally enjoyable. He knew when to tell us that the house we saw on MLS was not the right one. He entertained our numerous visits to other houses; never pressuring us to place an offer. In fact, Bruce would often tell us to keep looking and the right house would come along. Well, it did and we love it! Bruce's knowledge of Wasaga Beach stems from his lengthy residency here which allows him to help clients make informed decisions on the largest purchase of their lives; their home. If you're buying a house make sure you use Bruce Johnson to ensure you buy a home, not just a house. Bruce and Mary we would just like to thank you for all of your patience with us during this massive transition in our lives. Your knowledge and understanding will be cherished and remembered forever. Together you really are the whole package."
Jeremy and Deena Osborn
"The easiest place to start is always the beginning and I will begin by asking that you forgive the length of this "review." We first met Bruce last year when we interviewed 6 real estate agents to list our house for sale. Bruce definitely matched us the best but unfortunately friendship had to be honoured and we went with another agent. No need to get into that suffice to say the listing expired.  When it did I called Bruce and told him our plans of what we wanted to do to get the house ready to re-list and that we would be calling him shortly. Three weeks later we called and asked that he bring all pertinent paper work to sign us up. Once all was said and done we met Mary. We have all used the expression "There's something about Mary" but never has it been more apt than when speaking about Mary Johnson – there is definitely something about this Mary.  She projects such a quiet, calming aura that you have no choice but to just relax and feel good in her presence.  Do not mistake this and think she is an easy sway to your ideas.  Behind that quiet is a will of steel and such strength and belief in her vision for how your home should be "staged" but projected in such a way that you bend to her will without feeling like you have capitulated in any way.  I have put "staged" in quotations because in no way when Mary is finished does your home look or feel like it is staged – it will feel very warm, welcoming and inviting while everything is in its place and looking like it has been there forever because that is where it belonged – even if it isn't yours but a piece from the Johnson's home. That feeling that Mary can create is true "
magick
". I have said that Bruce was a great match for us and I would like to clarify why.  He has such an outgoing and positive personality, he is fun, likes to laugh and truly makes you feel welcome in all aspects.  He matched us to a "T".  When you look past all the exterior qualities that is when you really notice that being a real estate agent is not only his job but his passion and you can tell easily that he truly enjoys what he does. Bruce also has a very creative side to him that is very evident in the pictures that he takes of your home before it is listed. I am not talking about a couple pictures but a complete photo shoot and over 50 photos. As a seller you really don't appreciate that but as a buyer you do but I will get into that more in the next chapter. Thanks to Bruce's photos, Mary's creativity and yes our sweat, our home sold conditionally in 10 hours and was sold firm in just 4 days. If that is not a testament I don't know what would be. As a buyer things are a little different and you notice a lot of little things that are really very important.  We spent a lot of time on Realtor.ca looking for our next home. Most listings had maybe 5 or 6 pictures if we were lucky and not very good ones at that. I found that to be very frustrating and "Where are the pictures of the kitchen and bathrooms?" became a mantra over the next few weeks. Bruce's patience during our "let's go see this one" stage was unlimited. His composure as well as his (no polite way to say this) cajones when dealing with a potential private sale were worthy of the standing "O". Yes we did finally find our next home and are looking forward to moving in July. This is not the end as we know we will be selling and buying a few more houses but I do know that when all is said and done it will end with us living "happily ever after" and yes Bruce and Mary will be with us for every one of them. True magick is found in ones enjoyment of their life in all aspects and Bruce and Mary are truly a magickal team."
Tanya and Dave Crawford
Click here to see more client reviews or to add your own Review to our "History Wall."